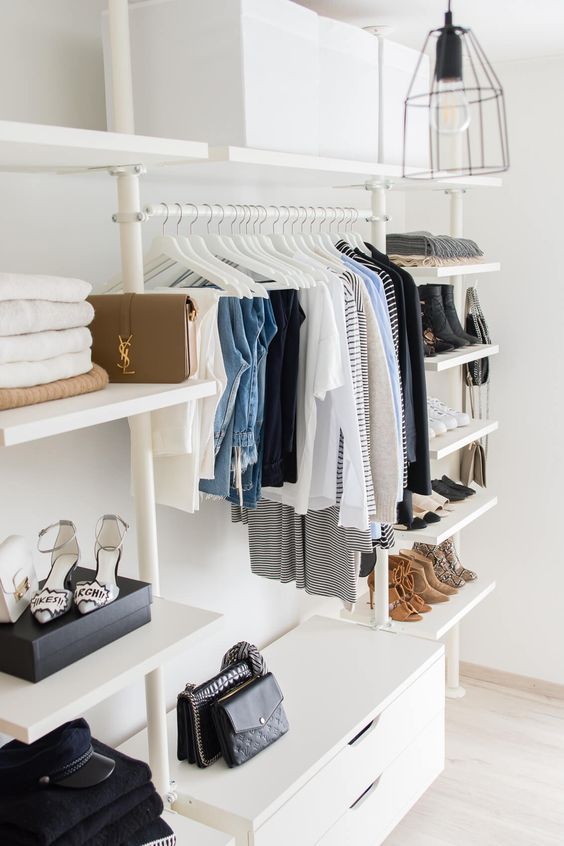 23 Jan

Five Quick Ways to Create a Wardrobe You Love

Tired of your disorganized, time-wasting and energy draining wardrobe? It's time to build one you'll love.

Below are 5 easy steps to help create your ideal wardrobe.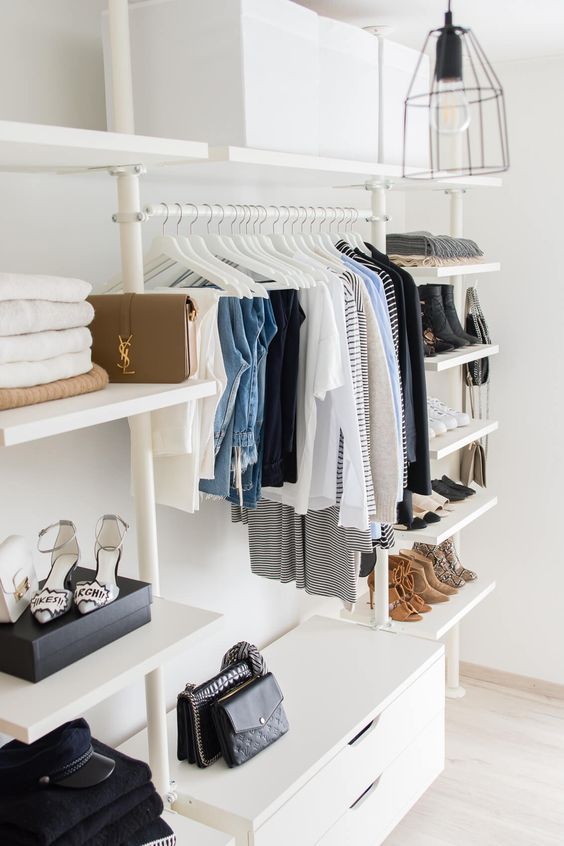 Have a clean out session with a friend.
We can bet you have items in your wardrobe that have not been worn in years. Keeping them for the perfect event? Weight? Height? If you haven't worn them in years, chances are, you never will or you don't really need them.
Schedule a clean out session with a friend who can openly tell you your breath stinks. She most likely will be honest with what looks good on you too. Have specific wardrobe goals and if any item doesn't fit into the plan, put it aside.
Having someone around is important. Most times we need others to let us know we are being unrealistic.
Prioritize.
Now that your clean out is in motion, begin to prioritize. Which items stay, which items go. You should have only 2 piles, STAY and GO. Having extra piles will only make it easier for you to keep more junk.
Swap. Sell. Give.
We know some items cost a fortune and some have sentimental value. Now is the time to decide what you are willing to swap, sell or give.
Swapping items are a good way to acquire things you need without paying cash. If a friend has a pair of shoes you need, why not swap with a bag of equal value? As long as she's willing, it's a win-win situation.
Selling gently used items means extra income. Why let it sit in your closet when you can make cool cash? 
Give. give. give. We all know the rewards of sadaqa (charity). 
Store seasonal items separately.
Don't store all items together. This means your closet will perpetually be disorganized. Want to know why? All the items you do not need will be in the way of items you do need. You end up disorganizing and searching through unwanted stuff before you get to what you need.
Simple trick. Put all items you most likely won't wear at the bottom or behind, please just keep them away from your essentials and regulars. Your essentials and regulars should be within reach. This not only saves you time, it also keeps your closet tidier for longer.
Use Hangers.
If you do not use hangers for most of your essential items, you should. Hangers keep your clothes crease-free and make it easier for you to glance through. You don't need to fold and unfold all the time. An added benefit is that your space looks tidier and way more visually appealing (tip: arrange according to color and watch your space transform into a mini art gallery).
These easy steps should help transform your wardrobe from a jungle to a zen garden. Try them, share with friends and take turns helping each other out.
A simple and organized life is an act of worship.
"And waste not by extravagance. Verily, He likes not Al-Musrifun (those who waste by extravagance)"
[al-An'aam 6:141]
Originally published in 2017.
Having trouble with building your wardrobe? Read these posts Muslimah Wardrobe Staples by Fatima and My Ramadan Closet, practical advice at your fingertips!