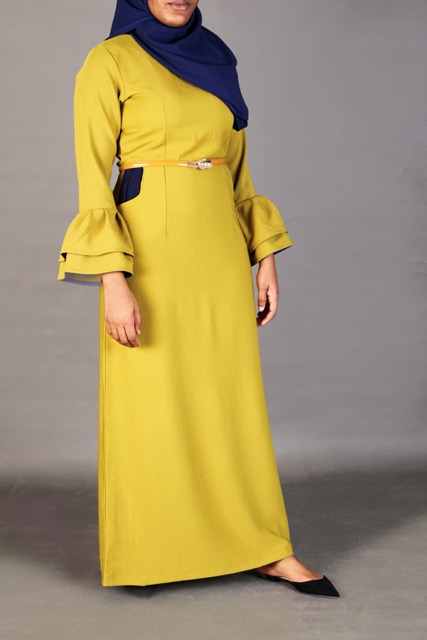 10 Jul

Brand Spotlight: Nisabaah Apparels

Meet the Founder: SEKINAH ALAO

Hi, my name is Sekinah and I am a wife, mother of two extremely blessed kiddos and a Pharmacist by professional training, currently expressing her creative side through Nisabaah. I have a passion for continuous learning and I love to create. I also have a strong value system and doing good creatively and excellently makes me tick! A deep meaningful conversation with someone always rejuvenates me. I am a lover of DIY's particularly those that involve fabrics and I pride myself in having a good eye for details.

Simplicity, fairness and equity in all my dealings is at my core and I never tire of my quest to know me better, live better and above all impact the society positively.

Here's short story about how Nisabaah started
During a mini life crisis (as I like to call it) in 2017, I had just recently given birth to my first child and I was discussing with my husband on how difficult it was to find Muslimah friendly outfits. I always had to order from Modanisa and some other stores outside the country. I suggested going to Turkey to shop elegant, neatly finished outfits to sell here in Nigeria to increase accessibility to modest wears but he just sat there looking at me like, are you kidding me? He asked why I would want to do that when I know how to cut, sew and make clothes. And that…. was how Nisabaah was birth.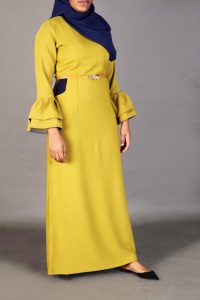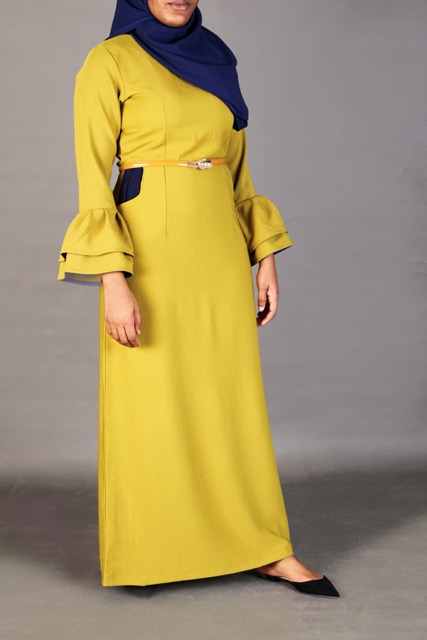 Impact the business aims to achieve
We realize that clothes and style can affect self-perception which in turn can affect productivity. We also know that a Muslim woman's religion is of utmost importance to her so we at Nisabaah have set out to support her through producing smartly tailored attires that enable her carry out both her work activities and religious obligations seamlessly without compromising on her beliefs. We do this by carefully considering every phase of a woman's life that she can possibly experience during her career and produce corresponding work wear. For example, pregnancy and breastfeeding friendly clothes. We promise quality in both fabric and finishing, we accommodate bespoke tweaks to our designs for those who request and we also guarantee top-notch customer experience.
We have happy moments! 
I think one of the happiest moment for me so far was when I made my first sale to a non-family member or acquaintance via Instagram. I was so happy, particularly because selling my products was proving to be a tough job. Another aspect that also gives me joy everyday of operating my business is the opportunity to e-meet amazing women who have not just become clients but also sisters. The opportunity given to me to fill their modest styling needs is absolutely priceless.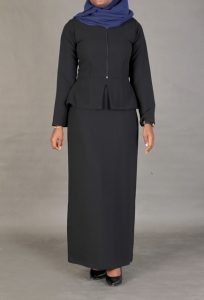 What Islam means to Nisabaah
Islam to me is the foundation of everything. I am very in tune with my values and to me Islam is that validating tool that makes me know there is more to this world than materialism and man-prescribed 'success'. It just makes every tough process make much more sense.
Alhamdulilah, I am privileged to have been born into Islam but I am even more blessed as I am able to continuously re-invent myself via its teachings. In business, I do not have to look too far before I find credible examples of Muslims that were spectacular in conduct.
Ready to be a woman clothed in Nisabaah? You can view our brand details HERE