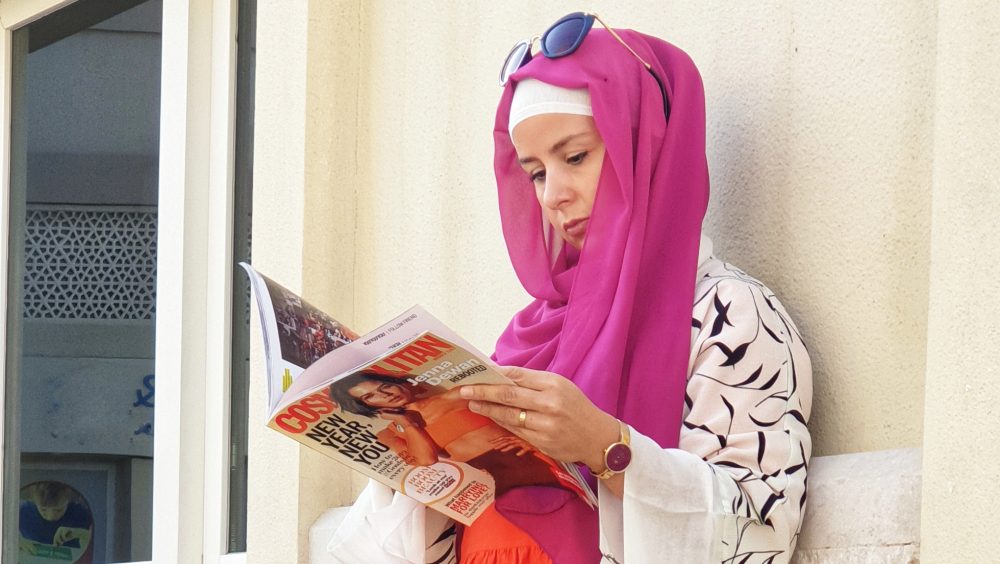 24 Feb

Covered Style With Senka Ali

Salam Style Sisters.

Here's another style feature that takes you into life of a Muslim woman seeking to express herself through style while keeping it covered.

Senka Ali is a Bosnian girl living in Dubai (even her instagram name tells us this @justabosniangirldxb). She's a mother, fashion designer and modest style enthusiast.

Let's take a walk in Senka's style shoes. Shall we?

DESCRIBE YOUR IDEAL STYLE

On those days when I'm not busy with a wonderfully active toddler, I love being super feminine. Wearing high heels makes me happy. I'm a fan of strong colours, you will see me wearing red and orange a lot. Pink is also one of my favourite colours. One of my statement outfits is my pink abaya, my own design, sometimes I wear it with jeans sometimes with an elegant slip dress. I love most new trends , but you will realise I wear my clothes for several years if they fit me well.

HOW DO YOU CHOOSE OUTFITS FOR THE DAY?

I'm a very impulsive person, I open my closet and choose what I feel. I basically have two wardrobes, the fashion forward one and the mum clothes.

On those days where I'm going to events or shooting, I'll go all in, on the others I'm mostly in pants and tops.

WHICH CLOTHING ITEMS GIVE YOU THE BEST COVERAGE?

I love kimono abayas. I find no matter what you wear underneath, it gives you the extra coverage, but it not being a regular abaya, it coordinates with my aesthetics

HOW DO YOU STYLE SEPARATE ITEMS TO ACHIEVE A COVERED LOOK?

I love wearing slip dresses, so I use a belt for structure, a kimono for the full coverage and a chest covering hijab for the modesty. I have a bunch of under skirts which I use if dresses tend to stick or show. It really is a life saver.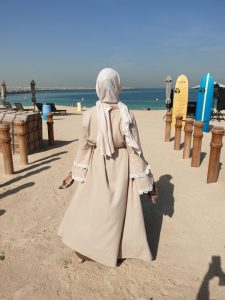 MOST FUNCTIONAL WARDROBE ITEMS
Maxi dresses. Just put them on and go. No layering and fuss.
COVERUP STRUGGLES
The only struggle is when I'm out with the kid and she wants to jump, run and climb and it gets hot and difficult.
STYLE TIP THAT HAS WORKED OVER THE YEARS
Have a few very trendy accessories, colourful shoes and flower hijabs. It automatically upgrades every outfit.
WHO WOULD YOU LIKE TO SEE FEATURED ON COVEREDSTYLE?
Check out @fawasbest on Instagram
Thank you for sharing your style with us Senka! Keep living the Bosnian girl life in DXB.
Hey! Don't go yet… would you like to see someone featured on CoveredStyle? Let us know in the comment section below.
You can also read other Covered Style Features
 Covered Style With Samiah Oyekan-Ahmed
 Covered Style With Raheema Ali
Image credit: Senka Ali