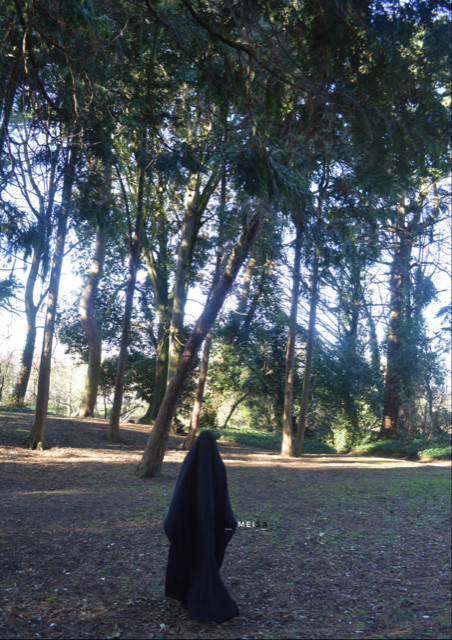 11 Feb

Covered Style With Raheema Ali

Raheema Ali is a budding Fashion Designer behind the label,

Rumeisa.

She's a mother of one, is passionate about living a life of excellence for the sake of Allah and recently caught the zero-waste bug. She shares knowledge about living a non-toxic, waste-free life and you can read one of her writings 

HERE.

Read on as she shares her personal style with us.
Describe your ideal style.
My ideal style is 'comfortable elegance'… if I can keep those two words together. I love to dress comfortably and feminine. Think maxis, dresses and skirts in various shades of red, pink, green and navy blue. My style has evolved over the years and I'm currently feeling content with myself. So I'm much less likely to seek extreme modes of expression in my clothing.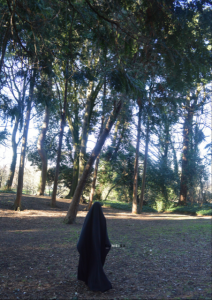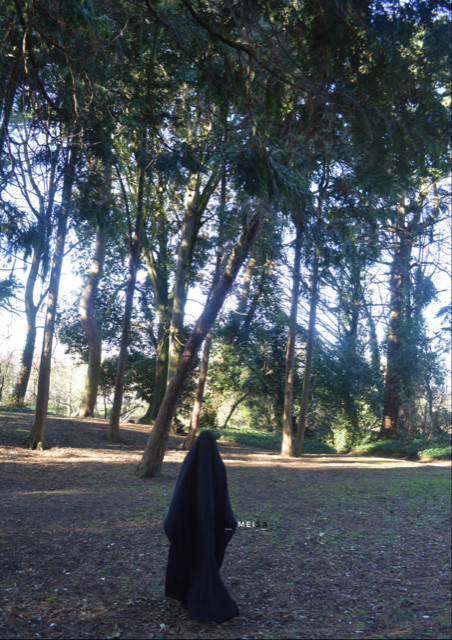 How do you choose outfits for the day?
With very little effort to be honest. I've decluttered recently and many pieces in my wardrobe look very similar. If it's cold, I'll layer up; also, I'm currently nursing a toddler, so the ease of nursing is reflected in my choices. My mood also plays a part in my choices.
Which clothing items give you the best coverage?
My one piece Jilbaab. I have a current favorite in black. Having said that, when I'm in Nigeria or hotter climates, I feel that my two piece sets (Abaya and long Khimar) offer more coverage. I'll put it this way, if i have enough layers underneath, the Jilbaab works great. However, when it's hotter, I prefer fewer layers of clothing. Essentially, I can get away with an abaya and a long khimar.
How do you style separate items to achieve a covered look?
Personally, my covered look is usually one piece Jilbaab or Two piece (Abaya and Khimar). I prefer a plain block colour look, so I'd usually make a matching khimar for every colour abaya I make. Or I use a black long khimar over the abaya. I produce a limited range of abayas, jilbaabs and khimars. I hope this answers the question. I like effortless dressing. I don't have to think too hard.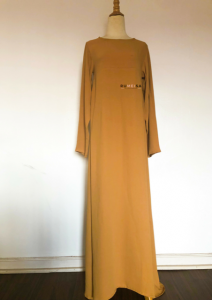 Most functional wardrobe items.
Jilbaab, because it can be thrown over anything in a rush. And extra long skirts, I like these because I can wear it high waist under a Jilbaab and pull it down to cover my feet when it's time for salaah.
Cover-up struggles.
I think I had more struggles in the beginning than I do now. This was the driving force behind starting my business in the first place. My struggles included not being able to find hijabs ready to buy in good quality fabrics; long dresses and skirts with slits or transparency, sleeves that were not quite long enough and so on. These days, my struggles are more to do with comfort. This dunya is not made for the 'strangers' and sometimes I find that there's only so much comfort I can get dressing in full hijab. I've accepted that the struggles would be rewarded bi'ithnillah.

Style tip that has worked for you over the years.
Honestly, the best tip is that I periodically go back to read about the Islamic rulings on hijab. I find that after some time, I start to relax and consider certain 'embellishments', so I go back to the Qur'an and Sunnah evidences for hijab. And I'm content. I also have friends who I ask about new style ideas and they're good to tell me if I'm walking on border lines.
Who would you like to see featured here on CoveredStyle?
The people behind the brand 'Sunnah Style'. I imagine it would be one or more sisters. I would love to meet them.
Image credit: Raheema Ali
Is there a woman you would love to see featured here? Leave a comment and we will reach out inshaAllah.