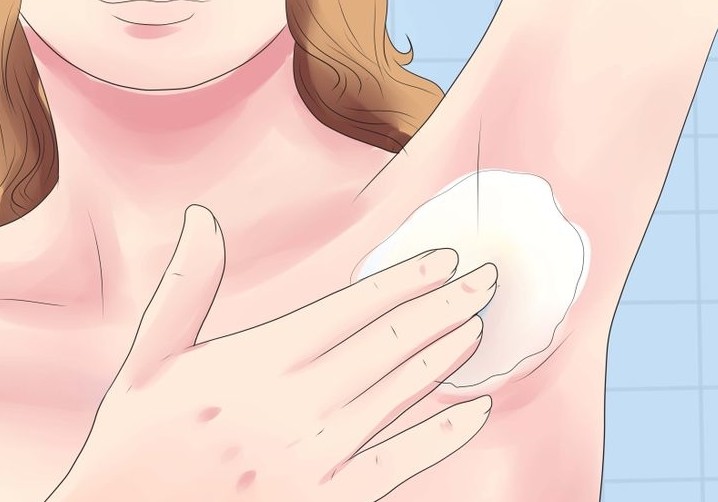 27 Jan

Personal Hygiene – Caring For Your Pits (underarms) by Atspah

So your armpits are nicely tucked away and hidden, and you forget they need your attention. Oops!

The results are horrible sweat patches and a midday sniff that is not so pleasant. We want to share a few things you need to know about your armpits and simple ways to help you take care of them and keep that sniff under control. The armpit has a high concentration of hair follicles and sweat glands and the skin of your armpit is super sensitive, more than even your facial skin. Your armpits are packed with lymph nodes which are a part of the lymphatic system that helps your body fight infections. Proper regular care can leave you with armpits oh-so silky and a body primed against infections, here is how to keep the hair in check.

Explore the various options of hair removal for your armpits and stick to that which works for you. Shaving, epilators, waxing and laser treatments all have their pro and cons. What is most important is that you keep the hair out and allow the skin to breath.

P.S :-Remember it is makruh to let them grow for more than forty days.

EXFOLIATE – The hair follicles in your armpits make the skin prone to a bucket load of dead skin, so you have to find a gentle exfoliator for removing the dead skin in this area. For many a loofah sponge or soft body brush is effective enough. Exfoliation also helps to gear your lymph nodes into drive. While taking your bath, instead of just a few strokes on the armpits, take some time to scrub nicely and gently to remove unwanted dead cells.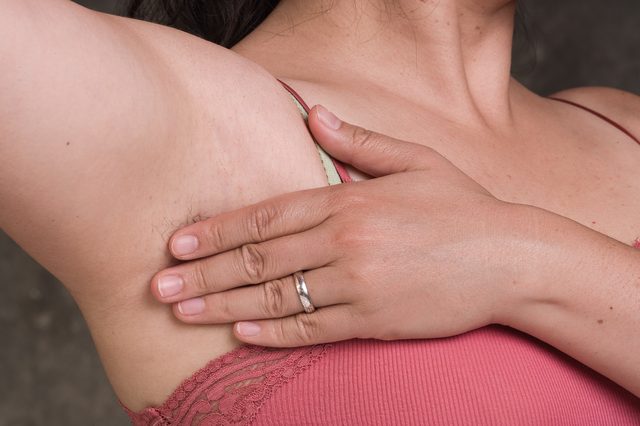 KEEP IT DRY – Failed the sniff test? Keeping your armpit dry and bacteria action under control will help keep body odor at bay. Whilst we do not subscribe to the use of a lot of drugstore anti-perspirants and perfumes which are full of not-so skin kind ingredients, we recommend natural alternatives that contain bacteria fighting ingredients like Coconut Oil, Tea-Tree Essential Oils and Corn Starch. Regular checks are also necessary, if you notice any irritation or skin inflammation in your armpits please see a dermatologist.
Tip – Fresh Lemon/Lime juice works wonders. The citric acid in the juice helps kill bacteria and limits their growth. The cause of body odor from the armpits is a mixture of sweat and body bacteria.  Start with applying at night before bedtime. Shower as usual the next morning and observe the results for a couple of days.
So sisters, if you are keeping the hair out, the dead skin at bay and the skin dry…you are on the high way to silky skin. Keep up the routine for at least 6 weeks and see the results.
If you are not used to these natural and safer alternatives, try taking one step at a time. I know we all have a can of popular deodorant or antiperspirant within our reach. Most of these products are not safe but we rely on them due to neccesity. Switching to safer alternatives should be on our to-do list. You may think your pits are insignificant, but a lot sure goes on down there!
Personal hygiene is key, take good care of your armpits!
Photo Credit – Google.com