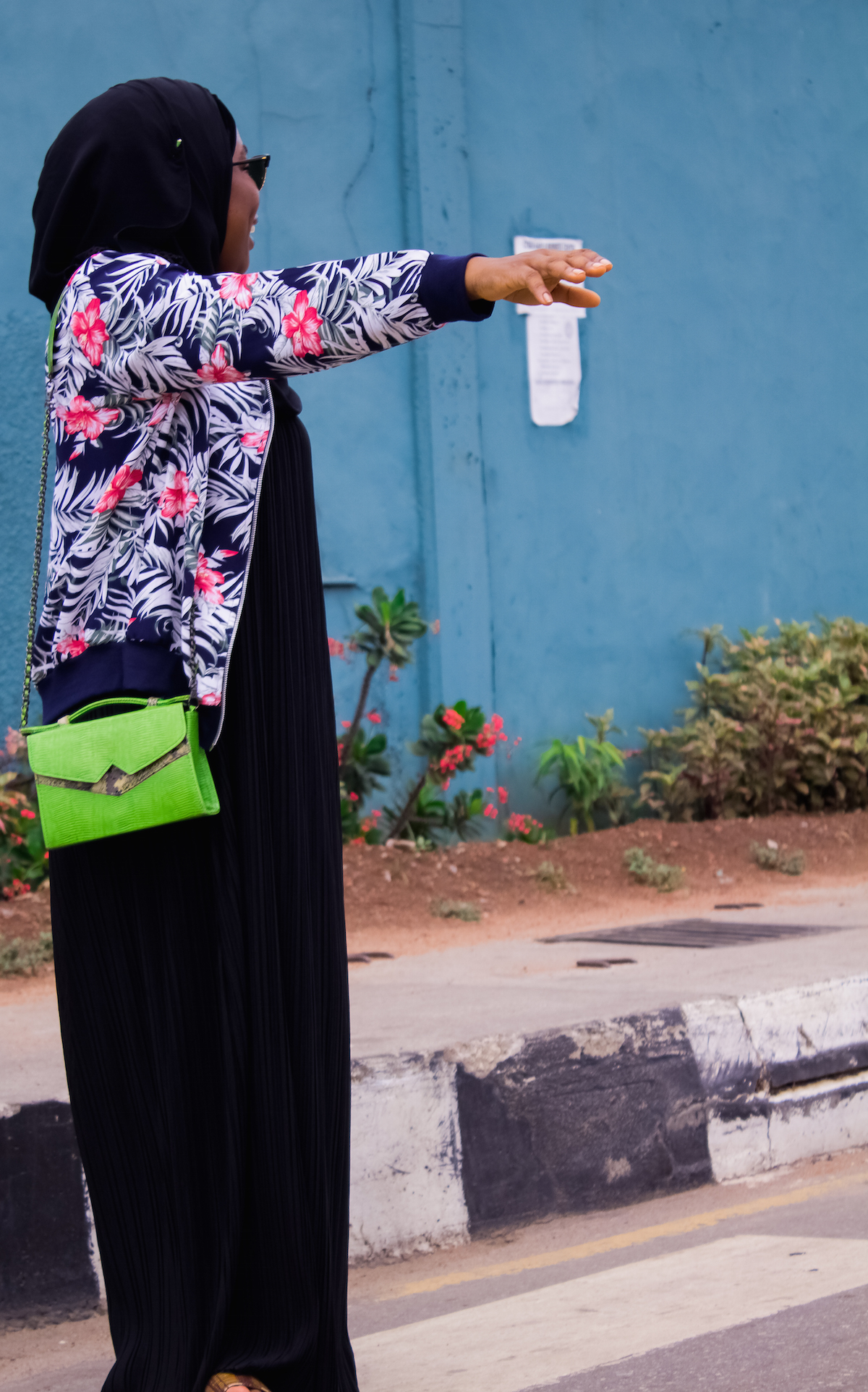 17 Jun

A Muslimah's Guide to Style

In our society today, there is a dichotomy between what is and what should be as regards style for the practicing Muslim woman.

Muslim women first and foremost have an islamic obligation to be modest and pure(clean) in character, speech and clothing, everything else is secondary. You do not need to be style savvy to live a happy fulfilled life. If style isn't your thing, it just isn't, don't make a big deal out of it. 

Now thats out of the way, lets get down to business. For the ladies who really love style, the questions I usually get asked is how to create a perfect balance between faith and style, how to adhere to the teachings of the Holy Quran while throwing in a bit of personal style and fun and how to look professional within the guidelines of the hijab. The questions are endless but the common factor is that we all want to create a healthy balance between these two factors, FAITH and STYLE.
Sorry to burst your bubble here, there is no perfect balance. Faith is the number one priority. It will alter your style choices in many ways but once you have that engraved in your heart, you will get comfortable with the unequal balance and begin to make the most of it.
Below is a step by step guide for a Muslim woman based on my personal experiences and that of clients and friends I have interacted with over the years.
A MUSLIMAH'S GUIDE TO STYLE
The Faith Factor: What does your faith require of you? This may seem like a pretty unnecessary question considering that the reason we are here is because of our faith. It is expected that every woman who has the faith/style challenge knows what the faith requires of her, but that usually isn't the case. Many women do not have proper knowledge about the rulings of the hijab and what is actually required. It is generally accepted that women are required to wear loose opaque clothing that cover their entire body excluding the face and hands (some include the feet). There are also various debates about whether or not the ruling requires face veiling. My advice is that you read thoroughly about this and get proper guidance from an unbiased and knowledgeable scholar before taking a personal decision.
For this guide, we are sticking to the face and hands being permissible.  If you use a face veil as well, rock on.
The Style Factor: What is your style? Are you the cute girly type, the sporty chic or the elegant lady? Many women have different style preferences and contrary to popular belief, your style preference can be infused into your look, whether you wear the head or face veil. Knowing what you like and fine-tuning it to adhere to step one which is what the faith requires is a huge step towards this F/S brouhaha.
A good way to identify your style is observing what mostly appeals to you. Many women are drawn to certain things from different style preferences but there's always the dominant preference. Take your time to find it. Would you rather spend your  savings on a pair of Adidas sneakers, cute ballet flats or elegant evening shoes?
The Environment and Lifestyle Factor: This is step three and it determines whether your lifestyle can accommodate your style choices. Where do you live? What do you spend most of your time doing? How do you move around? Your answers to these question help you make sensible decisions on how to build your wardrobe. If you work in a corporate environment 5 days a week and you prefer sneakers to formal shoes, you might want to consider investing more in formal shoes…. Well until you become a boss and create the rules! I would love to walk into a Bank where all the employees wear cool sneakers all day everyday!
If you are an entrepreneur who loves all things elegant and luxurious but you spend your days hustling and taking public transport, consider leaving the silk abayas and delicately hand stitched shoes for special occasions.
Bottom line is, assess your lifestyle and adjust accordingly.
The Age Factor: A lot of people overlook this step. After all, there is a phrase that goes; Forever young. Oh well, Botox or not, you will age. Age appropriate dressing is important. Some people get away with this, hence its position on the list, however it's an important factor to consider. How old are you? How do you want to be addressed? What image do you want to project? All these go a long way towards creating your style. Don't be stuck at 16 when you are already turning 40. Evolve.
Lets stop here. Want to know why? Here goes.. If I continue, you will have absolutely no reason to book an appointment with a Consultant at Muslimah Style Guide. Busted!
If you need professional and confidential advice on Image and Style Development we are just a call away! Our sessions are fun, faith-based and unbiased.
contact@muslimahstyleguide.com
+2349033139469 (Demand to speak with Fatima, she's at your service. Really!)
Image credits:
Roqeebah Olaoniye for Muslimah Style Guide