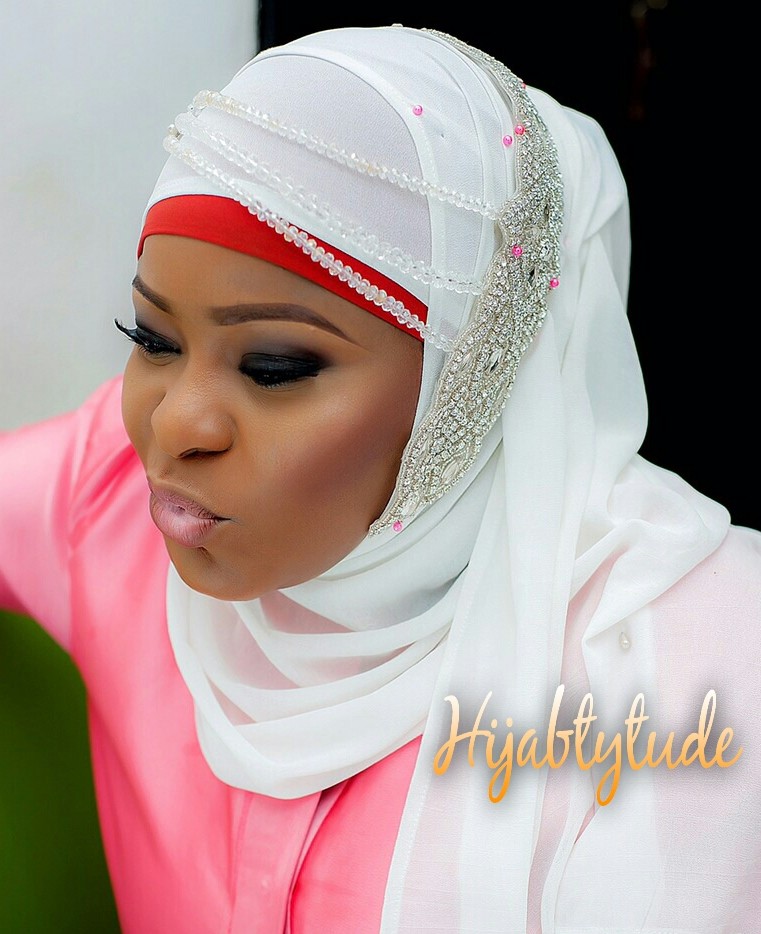 31 Mar

Women In Business || Professional Hijab Styling With Hijabtytude

Professional hijab styling is a rare trend in Nigeria. With the number of style concious Muslim women in the country we definitely need more businesses that cater to us.

Hijabtytude, a brand that offers bespoke hijab styling for various occasions in Lagos, Nigeria, is a trail blazer steadily carving a niche in the fashion community.

Over the weekend, we had a quick chat with Ikrama Adigun, the woman behind this brillant brand. Enjoy the chat below.
MSG: What inspired you to start Hijabtytude?
Hijabtytude: Hmmm….. God inspired me *smiles* Ok, what really inspired me was the need to see more Muslim brides look well covered according to the commandments in the Quran and at the same time look elegant, modern and stylish.
MSG: Have there been challenges starting up a hijab styling business considering it's not popular?
Hijabtytude: Oh yes! There have been a couple of challenges. The first being the ability to convince potential clients that being well covered doesn't make them cut across as drab, old fashioned or unappealing, rather it gives an aura of respect, class and panache.
Finance was another battle for me. In my quest not to compromise on the quality of fabrics and accessories used – which my clients were not willing to pay for because of the level of importance placed on hijab styling – I had to spend a lot personally to portray the beauty of what I do, that created financial hitches in some instances. Boy O Boy! It was real mighty work convincing some of my lovely clients to part with money for their hijab styling but Alhamdulillah they were pleased with the outcome. Another challenge was creating awareness to potential clients about this amazing work of art and most importantly a very essential religious obligation.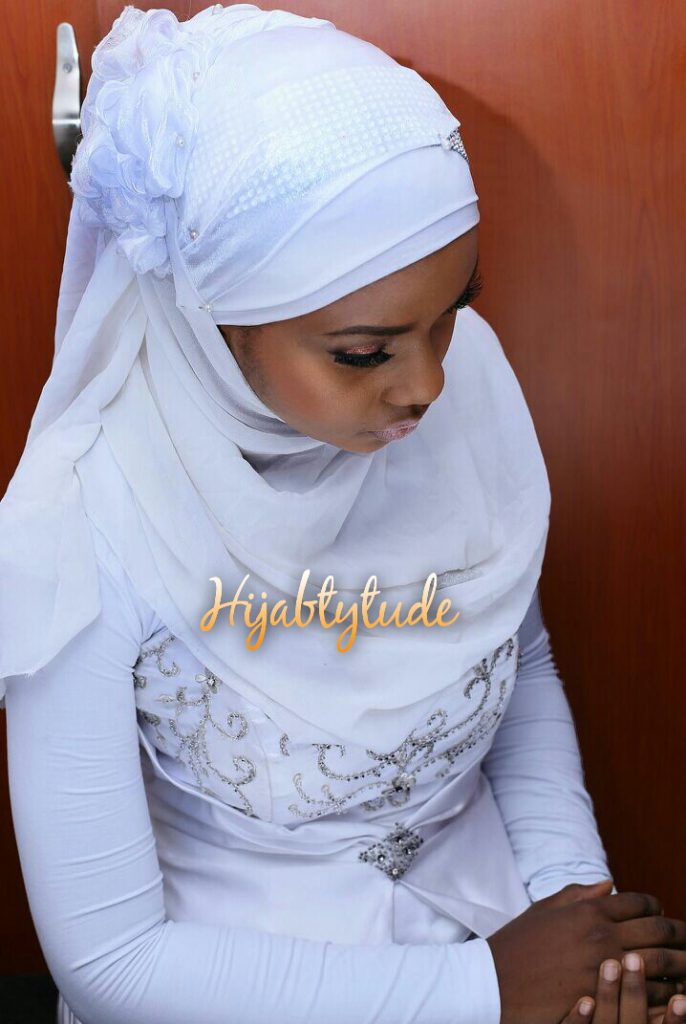 MSG: Do clients usually understand the importance of what you do?
Hijabtytude: Some do, some don't. Decisions are made quicker in the cases of clients who have a thorough understanding of what I do.
MSG: What is the high point of your job? What gives you the most joy?
Hijabtytude: Wow! Times when my clients are highly appreciative of the styling outcome. Getting referrals from satisfied clients, receiving calls, sincere comments from happy and proud clients. What gives me the most joy is realizing that I have achieved the aim of classy and modest covering.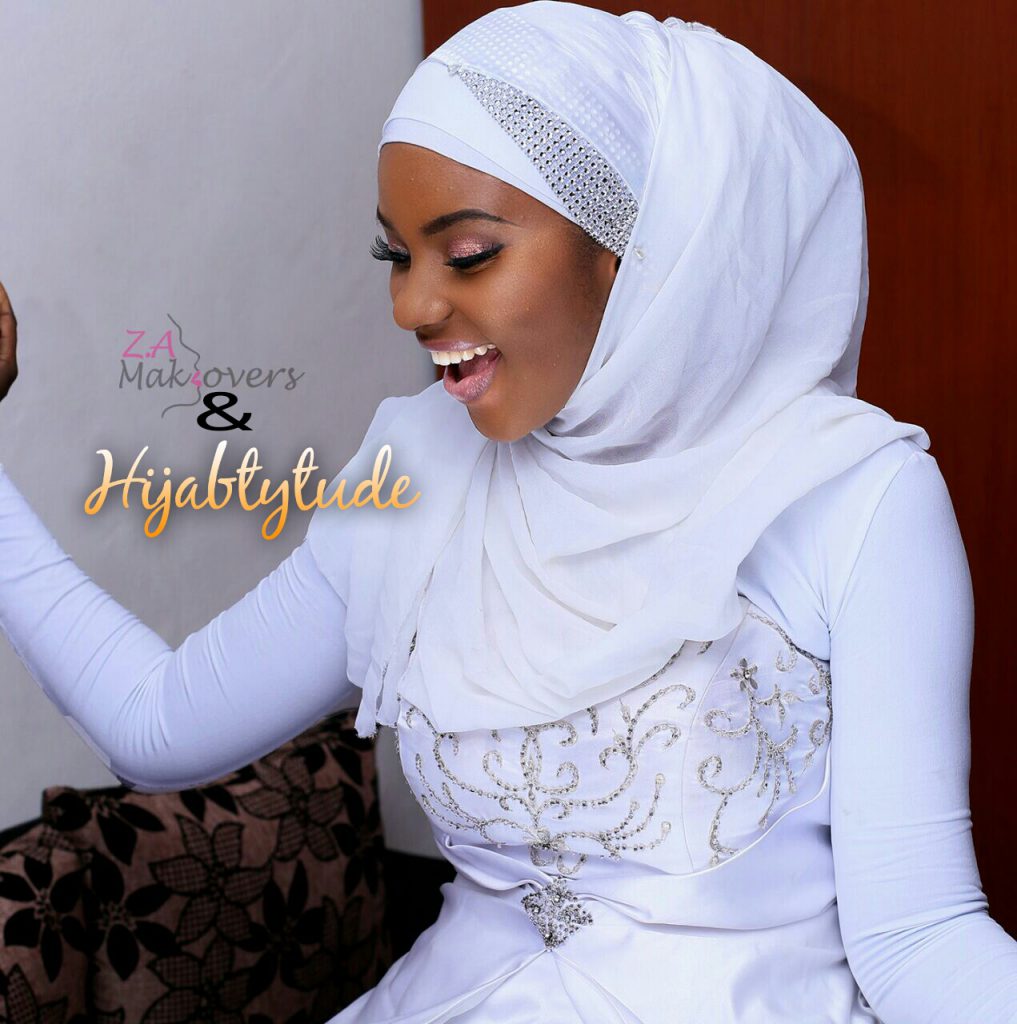 MSG: Whats your opinion about modesty and style?
Hijabtytude: Style is a personal thing and its basically being comfortable in your own skin. Style is a total combination of who you are and how we express our inner self to the world.
Modesty to me is way more than just being covered. It's more like a way of life, moderation in everything we do, our speech, manners, dressing and behavior towards life.
MSG: Any interesting plans ahead for hijabtytude lovers?
Hijabtytude: Oh! That's still in the pipeline waiting to explode *laughs*. We recently launched our scarf line 'Scarf Appeal by Hijabtytude' which provides unique scarves, shawls, ready to wear turbans and caps for every fashionable woman.
MSG: How do you come up with unconventional ways to cover up?
Hijabtytude: Being a fashion designer coupled with my very creative mind that God has blessed me with. I try to come up with unique styles that suit each client's personality. I also aim to make every client look different and distinct while following the ethics of proper covering.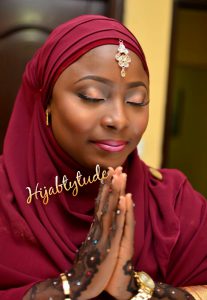 MSG: What are your other passions?
Hijabtytude: Sewing, modeling, music.
MSG: Where do you see the Hijabtytude brand in 365 days?
Hijabtytude: I see immense progress, I see international recognition, I see a brand that will contribute greatly and exceed expectations in the areas of unique modest bridal styling.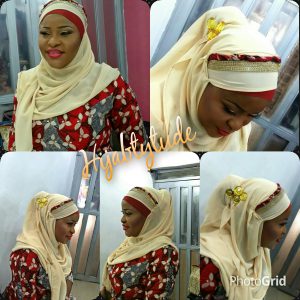 Thank you for the opportunity to share my amazing world of modest styling with you.
MSG: We are glad. We hope to meet with you before 365 days for more interesting news in the world of business and fashion.
Contact details
Hijabtytude@gmail.com
08023589748