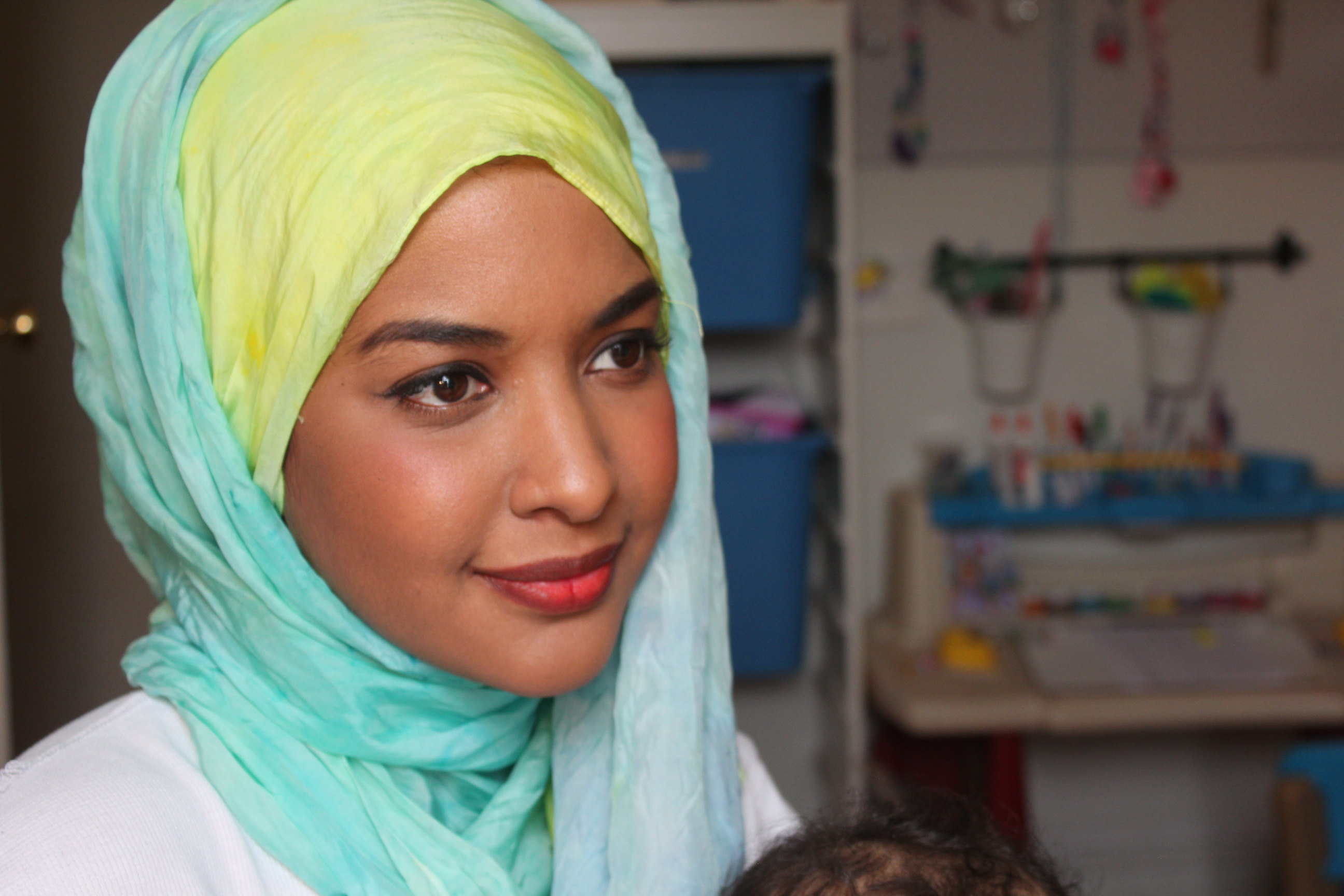 20 Apr

Women In Business || GLOW by Claudia Nour

It was a busy weekend for us as we talked to various women across the globe, chatting about business and faith. We had the privilege to get Claudia Cruz on our hot seat to share some of her business and life experiences as a Muslim woman. Claudia Cruz is the owner of the halal make up brand Glow by Claudia Nour. As a revert, home-schooling mum and entereprenuer, Cruz has managed to keep her head high and does not regret her decision to run a 100% halal brand. Please enjoy our chat below.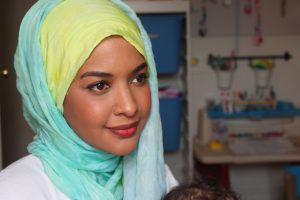 MSG: What is your full name?
Claudia Nour: Claudia Cruz is my full name. I didn't officially change it after converting to Islam, but I did want my business to have a name that reflected Islam in a way, so I chose Nour. I love the name Nour because it means light. Light is something I feel I found when I found Islam.
MSG: Was Glow by Claudia Nour born out of necessity or passion?
Claudia Nour: It was born out of necessity because I couldn't find any company that would take into consideration the needs of Muslim women. I had been making my own makeup for a few years before reverting to Islam and then I thought, sometimes we wait for other people to do things and if I have the ability to do something that would benefit other sisters why not to do it? Especially when it is a passion of mine to create things. So we can say it was born out of necessity but it grew because of passion.
MSG: When did the business fully start operation?
Claudia Nour: It started in September of 2014, alhamdulillah.
MSG: As a Muslim woman in the beauty and fashion business how has the experience been so far? Do you feel Muslim women in the industry place limitations on their businesses for the fear of being judged?
Claudia Nour: I feel that intention behind my brand has come across really well with the sisters that have purchased products from me. It is not a line of makeup that is designed to make you look fake or a line of makeup whose main purpose is to get attention from others. It is a line of makeup that is very easy to apply, that gives great coverage and most importantly gives a natural finish. I create the colors and shades with that idea in mind. I don't see myself creating and selling colors that are very bright, or carrying anything that goes beyond our God-given beauty, like false eyelashes, contacts or hair extensions.
I want to promote the fact that you can look presentable without looking over the top. Modesty in what we do is a quality that I aspire to perfect, in sha Allah.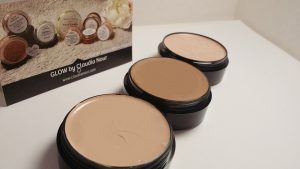 MSG: As a Wife and Mother, how has managing a business been?
Claudia Nour: It is hard some times, especially as a homeschooling mom, but the fact that I am able to stay home with my children educating them and at the same time running a business that provides for them is worth all of the effort. I plan and manage my time properly. It would certainly be a lot harder if I have to go out to work, that would mean being far from my children, so I'm thankful for my blessings and the struggles as well.
MSG: Any useful tips for entrepreneur women/wives/mothers out there?
Claudia Nour: I do not think I am in a place where I can give this kind of advice as I think I have not mastered it myself. I would say that it is just as with anything we do in Islam; the intention with which we do things is the most important thing.
We have to manage the time that passes so fast so we can make the most of it
and we have to make lots of dua and ask Allah to make things easy for us and bless our endeavors.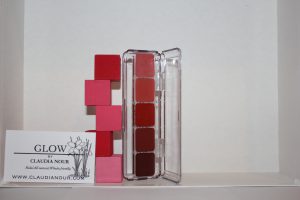 MSG: You are a revert, please share some experiences so far as a Muslim? Was
observing the hijab easy?
Claudia Nour: Personally for me it was easy. It was a decision I made on my own which made it feel that much better, alhamdulillah.  The hijab really made me question why I was doing the things I was did with my appearance and making myself look better for others. I realized the attention I was seeking was something that in reality I didn't want, but I was so used to doing what I was doing that I didn't notice how it was affecting me. When I started covering myself I realised I started feeling better and loving myself for who I am, I began nurturing the things that I had left aside because my appearance took so much time out of my life.
MSG: Please tell us about your products and the inspiration behind them?
Claudia Nour: Well it's a very known fact that our skin absorbs whatever you put on it, so when I started checking and making sure that everything I ate was halal, I also thought I had to make sure what was going in my body through my skin was also halal and pure. I already had an all natural beauty routine and I saw that the things I had chosen to use – because they were the best for the skin – were also things that were perfectly aligned with halal standards. This made me realized even further how Allah has made everything our bodies need available to us, but we choose man-made products because we think they can do a better job.
I saw the change my skin went through with my first pregnancy and how no amount of fancy facials, dermabrasion, skin peels and facial products could improve its quality. I decided to ditch all of that and stick to an all natural approach. That inspired me to create a line that was not only halal and whudu friendly, but all natural as well. Without chemicals, parabens, silicones, talc, bismuth oxychloride, preservatives and anything that might cause irritation to the skin.
MSG: Would you trade being an entrepreneur for a regular day job?
Claudia Nour: No, I am so glad Allah put the incentive in my heart to start my business. I have worked for other people and the satisfaction of working for myself alone is enough for me to want to keep doing what I'm doing. Even before I started my business I had decided not to work a regular day job because of my kids, so this situation is ideal for my needs, Alhamdulillah.
MSG: Do you ever feel intimidated by other popular beauty brands?
Claudia Nour: Yes of course, But I always remember that not everyone is looking for what the popular brands are offering, I personally stopped buying from them because I knew they were not halal, or ethical or they tested their products on animals. I know there are other women just like me that want an alternative that meets the standards of our faith and also performs just as popular brands might without all the extra chemicals and fillers.
MSG: From your experience, do you think Muslim women would rather buy halal
make-up instead of other popular make-up brands?
Claudia Nour: From my experience and the feedback of my customers I would say they definitely would!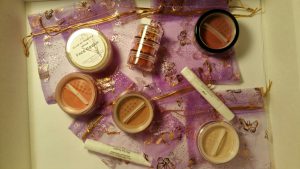 MSG: What is halal make up?
Claudia Nour: Halal makeup for me is a combination of a few things, it is makeup that is free of any impure ingredient such as alcohol, pig fat, pig derived gelatin, carmine, among others.
Halal makeup should be produced ethically from a company that doesn't engage in animal testing and funding of activities that go against Islamic rulings.
Glow by Claudia Nour is based in New York City. World wide shipping is available.
Please email nourboutiquenyc@gmail.com with enquiries.