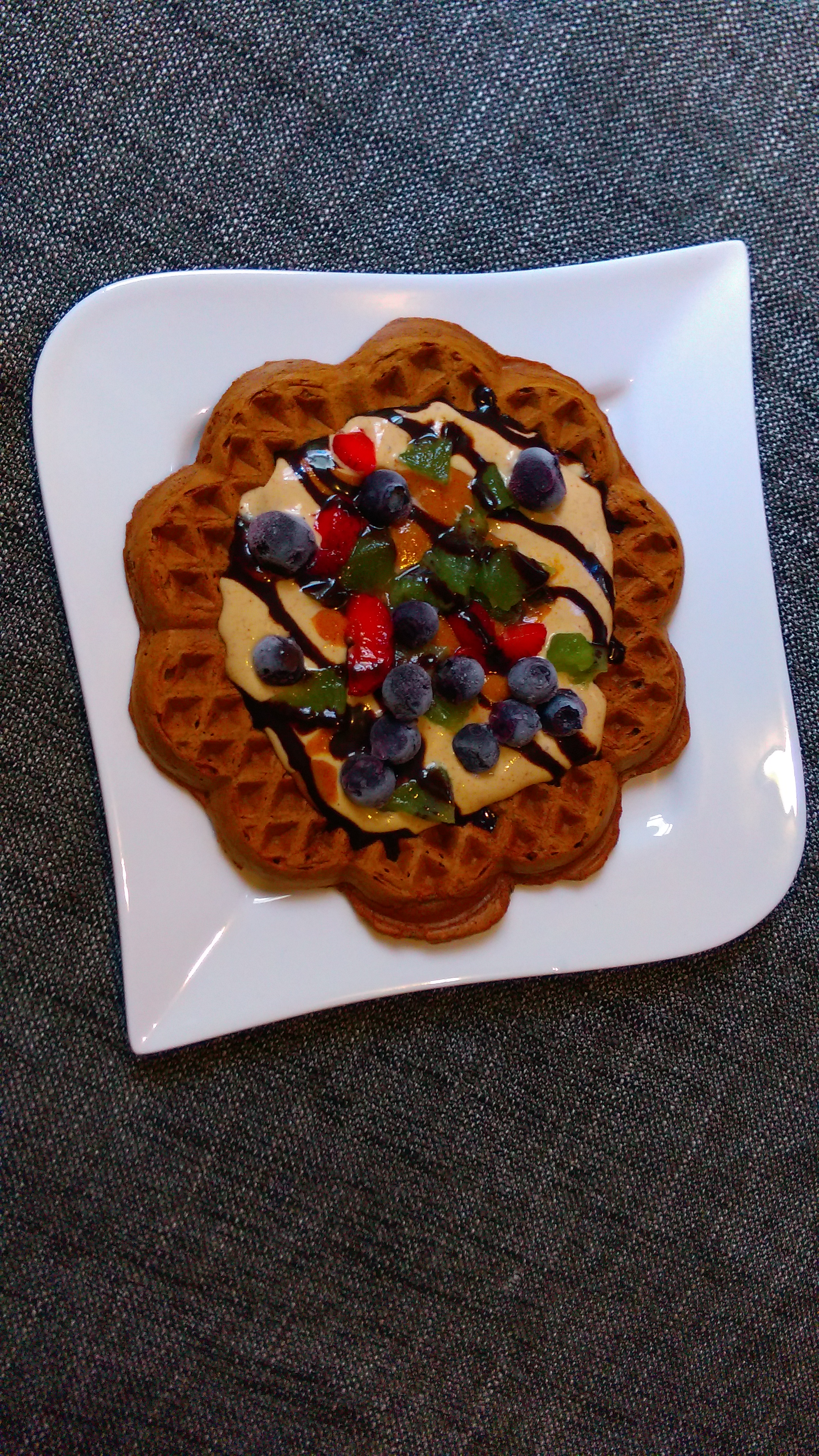 04 Oct

Whole Grain Oats & Banana Waffles
Breakfast is my absolute favorite meal of the day! Though due to work and time constraints I don't have time to indulge myself, so I usually look forward to the weekend when I have all the time in the world to come up with new recipes(a lot of them are more miss than hit, I must admit! )Oh by the way, I finally got myself a girly bright pink waffle maker after a very long time of stalling and procrastination and decided to make waffles this morning. So, here goes:






WHOLEGRAIN OAT AND BANANA WAFFLES


---------------------------------------------------------
1 cup wholegrain rolled oats( blended till fine)
1 medium egg
Half cup almond milk
1 cup of very ripe bananas(mashed)
A tsp of baking powder
A dash of cinnamon
A Pinch of salt



METHOD


----------------
Whisk the egg and milk together, add the mashed bananas and mix thoroughly.
Set aside
Mix the blended oats, baking powder, cinnamon and salt together
Make a well in the centre of the dry ingredients and pour in the wet mix
Fold in the dry mix until incorporated, do not over mix.

Heat up the waffle maker according to manufacturer's instructions, spray
with cooking spray and pour in waffle batter. Cook till golden and crispy.

I topped mine with a blend of Greek yoghurt and homemade peanut butter(available to order), chopped fruits(

Kiwi, Strawberries and Blueberries)and a drizzle of melted Chocolate. You can top with whatever you have on hand(fresh fruits and caster sugar, melted chocolate, honey, maple syrup, agave nectar etc) let your imagination guide you!


Have a wonderful, yummy week ahead.