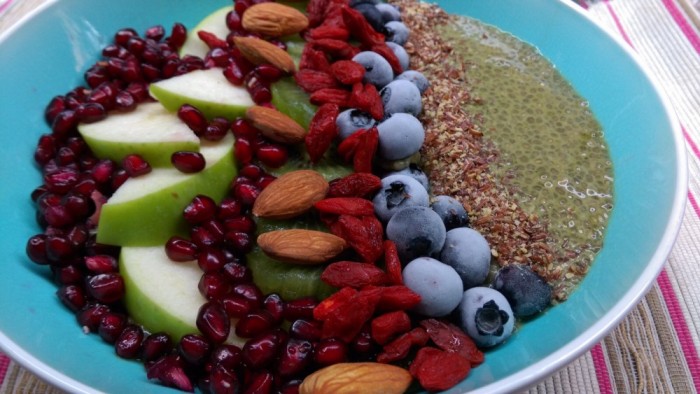 10 Sep

Starting Your Day On A Healthy Note
Salam ladies! I'm Bilqis Sarumi and I'm your new in-house foodie. Since this is a new weekly section I ask you to please share what you would like to see on here. Looking forward to an exciting and life-transforming journey with you in sha Allah.

Being a Muslimah and a 'Hijabi' is absolutely no excuse to let ourselves go.
Feeling good on the inside is just as important, if not more important than looking good on the outside. I don't know about you, but for me when I'm pleased with myself, there's usually an added spring to my step and a radiance to my face. A certain je ne sais quoi.

Food usually does all that to me, feel good food that is! I'm a foodie, unabashedly so (hehehe!!)

Breakfast for me is quite important as it helps me jumpstart my day. If like me, you're always in a rush to get out of the house, the quickest and easiest breakfast to have is chia seed pudding. Chia seeds are a superfood, gluten-free,low-carb and highly nutritious.

Easy peasy lemon squeezy, all you do is prepare it the night before, plunk it in the fridge and go to bed! Take it out in the morning and load it with
all you want and you're sorted.





Chia Seed Pudding



3tbsp chia seeds

1 cup almond/coconut/soy milk

1 tbsp agave nectar/ honey/stevia

Stir the chia seeds into the milk in a mason jar with a lid, sweeten with whatever it is you're using and place in the fridge overnight.

If the pudding's too gloopy when you take it out of the fridge, loosen it up with extra milk. Top with dried fruits, seeds or nuts.





With breakfast sorted, I'm supercharged and ready to face the day!






Photo Credit:

 

A Pinch of Spice