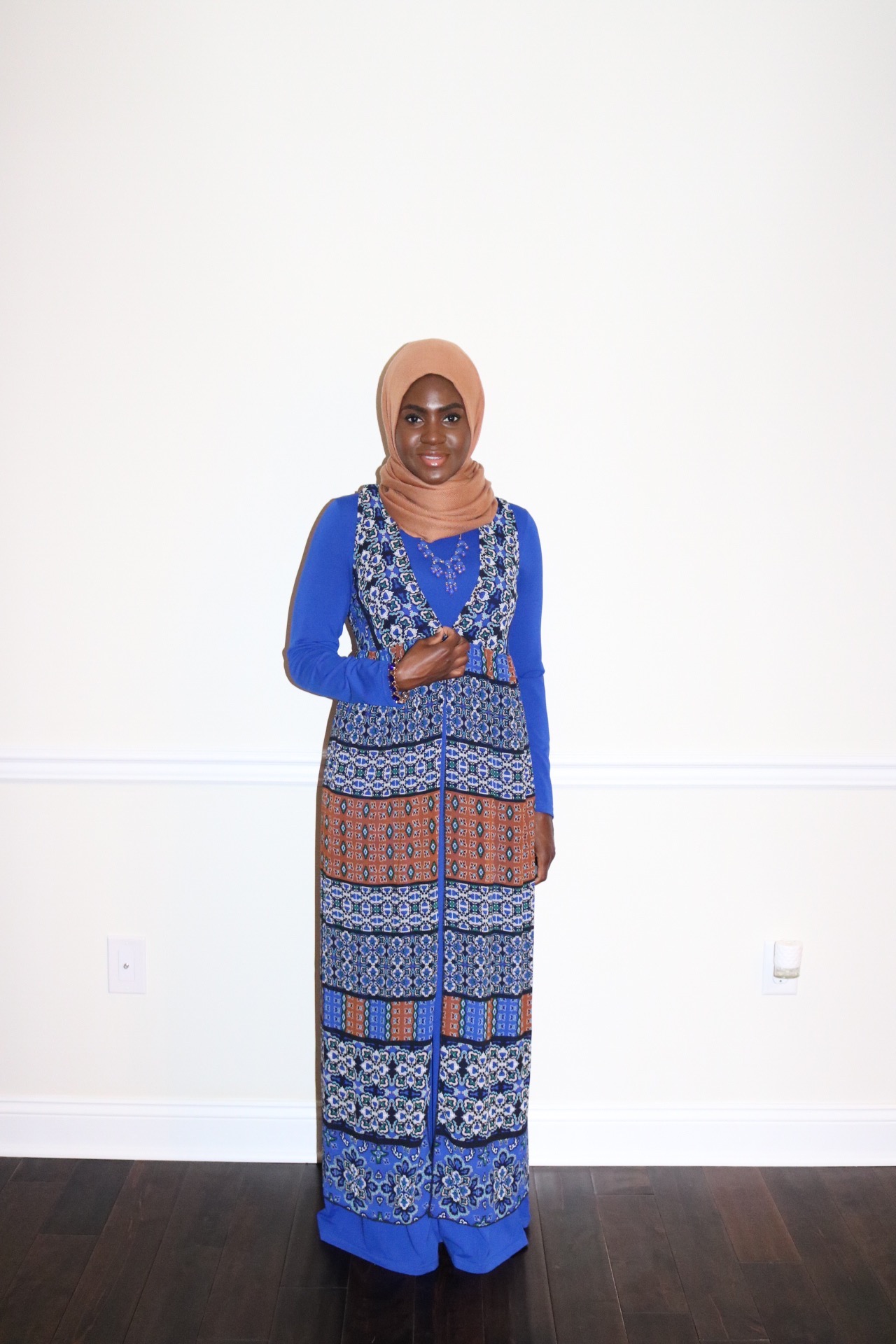 25 Oct

Personal Style With Salma Omar – #StyleSister
Salam Sisters.

We have Salma Omar a Designer and Style Enthusiast as our Style Sister! Salma's style is refreshing, modest and very personal. We love how she mixes and matches colors while still keeping her look conservative. She know what works for her personally and sure sticks to them. Do read and enjoy her entry below.

Do comment Sisters, we would love to hear from you!



As salaam alaikum sisters, I pray you all are doing well and having a wonderful day wherever you may be.

My name is Salma.

If I had to choose three words to describe my personal style I would define it as feminine, colorful, and simple. As a girly-girl, I really enjoy wearing flowy printed maxi dresses and skirts regardless of the time of year or weather. I find maxi dresses and skirt to be very versatile, modest and suitable for any occasion so long as they are styled properly. 

Colors and prints are something I really enjoy playing around with, and although my style is quite simple, experimenting with different colors and prints as well as accessories are what makes my outfits seem less ordinary. My wardrobe is mainly composed of printed maxi dresses, which I like to pair with coordinating solid colored hijabs. Solid colored high-waisted skirts are a staple in my wardrobe, I like to pair them off with printed blouses and plain simple hijabs, and solid colored maxi dresses that I like to pair off with printed hijabs and coordinating cardigans or maxi dusters. Having my style and wardrobe structured the way it is makes getting dressed so easy and hassle free.  When it comes to my style, I aspire to inspire Muslim women to dress stylishly without compromising Islam's standards of modesty for women.



I love wearing this royal blue maxi dress, which I have paired off with a printed maxi duster and a coordinating hijab. To me, royal blue is one of those colors that looks great on everyone regardless of one's skin tone.



The right accessories can make a big difference to a simple maxi shirt and blouse outfit. Here I've styled the outfit with a complementary stylish belt, necklace, and handbag.





Emerald green is one of my favorite colors to wear during the fall season. This dress speaks for itself. All it needs is a coordinating hijab to complete the look.





Printed maxi dresses with various colors make styling dresses like this one so versatile as  it can be styled with various hijab colors and accessories making the outfit seem new every time it is worn.




During the spring and summer, I enjoy wearing printed maxi skirts as they can be paired with different tops and worn in various ways.


 


 Shukran!!! :)



Photo Credit: Salma Omar