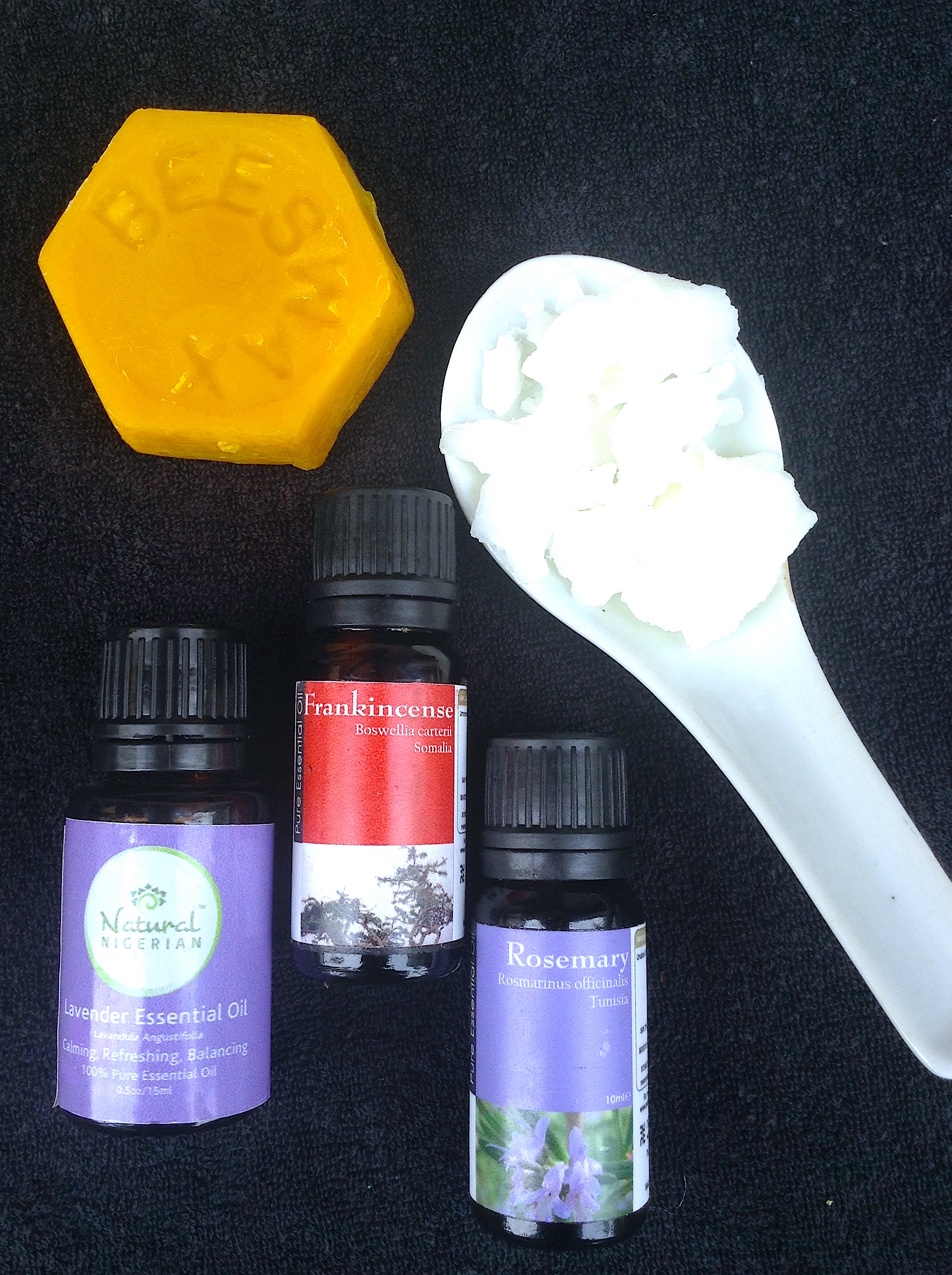 15 Mar

No Stress! A Quick DIY Face Balm by Atspah

No Stress : A DIY Face Balm

Let me reassure that you do not have to be an expert to make your own skincare products. Really, folks are building million dollar industries from formulas and products with recipes that started in their kitchen!

Making your own skincare products can be easy and gratifying, however,  it might not be cheap. If you are adventurous (like me) you can try out different formulas until you find the one you like, or you can just stick with my tried and tested formulas. (stay tuned)

This is my 3-Purpose Face balm or Super Active Face Serum.
I can't decide on a name because I don't have a team of creative experts trying to pitch a name, then again who needs a gimmick name when the ingredients can speak for themselves.
P.S:- You have to help me decide on a name after you make yours. Here is my list of ingredients
BeesWax (1 teaspoon)
Aloe Butter (1 teaspoon)
7 drops of Frankincense Essential Oil
4 drops of Lavender Essential Oil
2 drops of Rosemary Essential Oil
P.S: These measurements are for 25ml of FaceBalm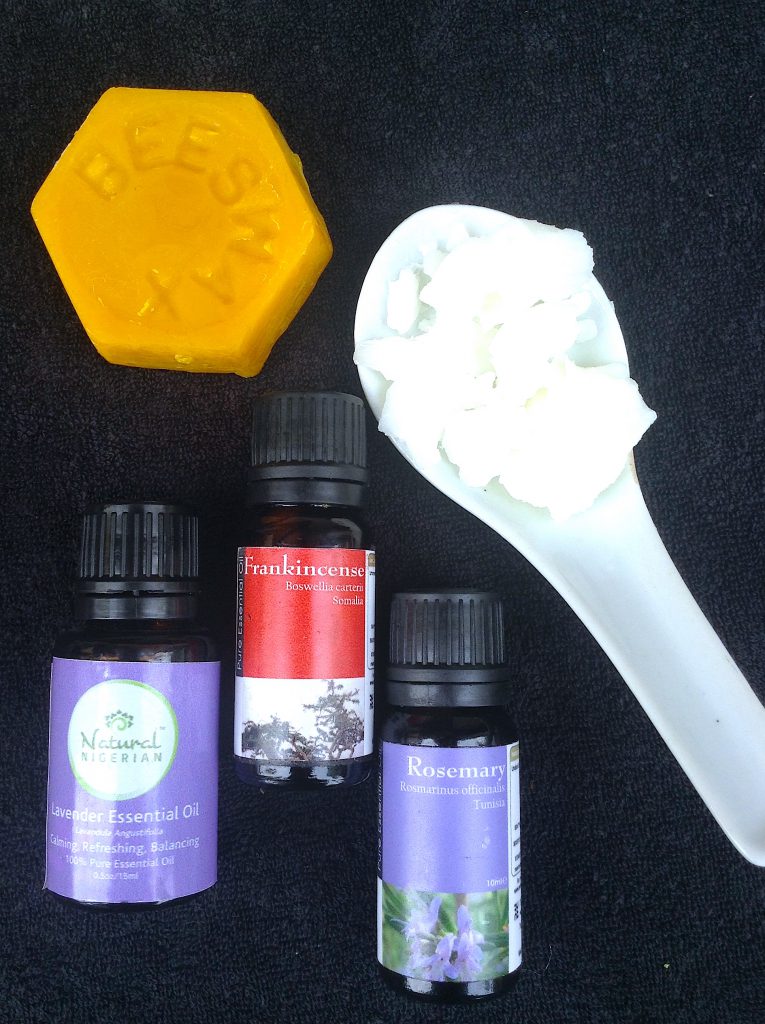 Beeswax: Beeswax is an excellent moisturizer and helps bind the other ingredients in this formula.
Fun fact about BeesWax is produced only by the female Bees/worker Bees
Balm or Serum they are one.
Aloe Butter: The soothing effects of Aloe Butter on the skin can heal sunburns literarily in minutes. It nourishes, calms and protects the skin.
Frankincense: The king of essential oils, and the reason my skin is not aging! Plus the aroma is uplifting and melts away the stress.
Lavender: This is one essential oil you should always have at home, the uses of this is a topic for another day.
Rosemary: Helps with mental fatigue and anxiety, I have added it to Frankincense and Lavender to create a synergy. King of Essential Oils needs a Queen and Bishop.
*These are all ingredients you can get locally. Leave a comment if you need help.
Instruction.
*If you have solid Beeswax (they also come in tiny pellets) you will have to grate the quantity you need, then melt it. Melt your Beeswax. Please use a double boiler, avoid direct heat for melting any butters or wax.
*Once the wax is completely melted, add the Aloe Butter.
*This will immediately reduce the temperature of the Beeswax and then you can add your essential oils.
*Don't add the essential oils if the wax and Aloe Butter mis is still hot.
*Pour the cooled down liquid into your container. Stir with a tooth pick and allow to cool down.
I use the balm on my forehead this is the part of my face that is most prone to sunburn, wrinkle and signs of aging. I also use this for the back of my hands as well.
Have you come up with a name? Share with me in the comments section or tag us (@atspah) on your Instagram page . It will be fun.