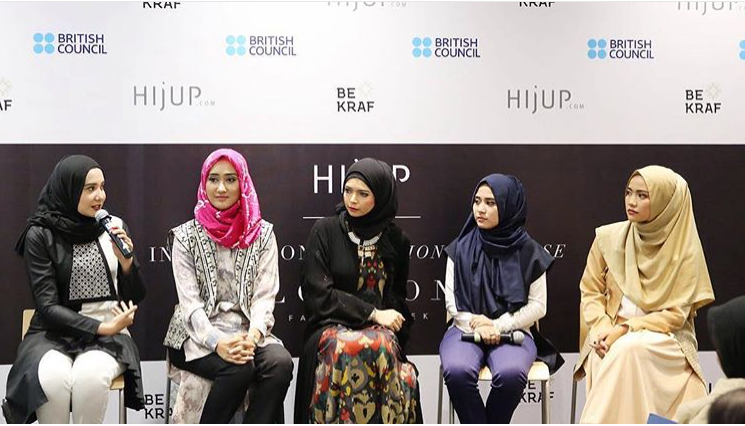 14 Feb

Muslim Designers Diajeng Lestari, Dian Pelangi, Zaskia Sungkar, Restu Anggraini & Vivi Zubedi Team Up for the Hijup Installation at the International Fashion Showcase 2016 In London

The British Council and the British Fashion Council will present work by emerging fashion designers from 24 countries in an exhibition entitled 'Fashion Utopias' at Somerset House. The exhibition is the fifth edition of the annual International Fashion Showcase (IFS) and forms a key part of London Fashion Week's public-facing programme which celebrates the universal relevance of fashion in contemporary culture.

The International Fashion Showcase is a series of specially commissioned and curated fashion installations featuring work by emerging designers from all over the world. Now more than 500 of the most exciting international designers from 80 countries will have exhibited in the IFS initiative. This year it is part of Somerset House's Utopia 2016: A Year of Imagination and Possibility which will celebrate the 500th anniversary of the publication of Thomas More's inspirational text, Utopia.

Indonesia will present a group of designers who are looking at modestwear with new eyes. Like many Utopias the installation will create its own cosmology with each designer representing an essential element – earth, fire, water and wind, – and their search for the elusive unifying fifth element quintessence.

Hijup.com one of Indonesia's largest modest online retail stores is the brain behind this and with the involvement of 5 Muslim designers they would be the first ever modest wear installation at the International Fashion Showcase.

The designers set to be at the installation are: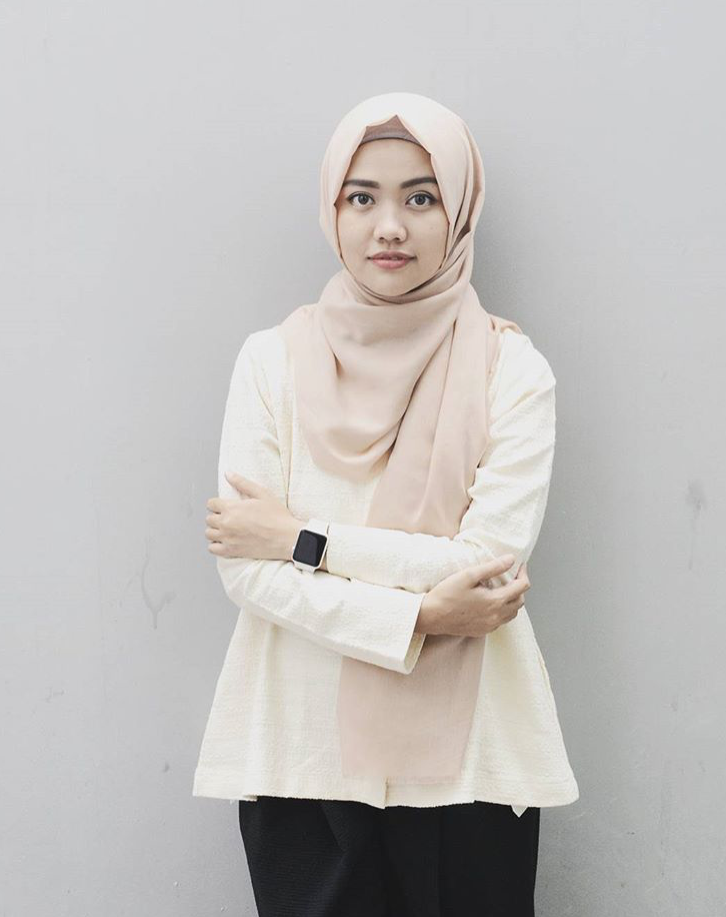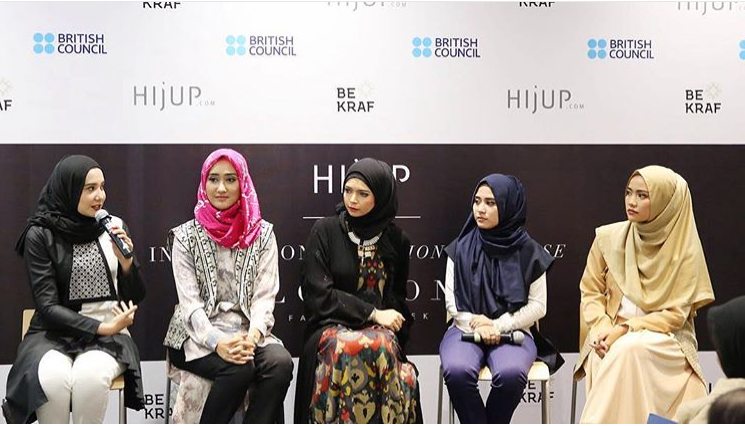 These designers have millions of loyal followers and are fast becoming the global ambassadors for modest fashion. Dian Pelangi was named one of the 500 most influential individuals in the fashion industry by The Business of Fashion #bof500, we posted about this here too.
We are proud of the achievements of these designers and pray that Allah gives them the wisdom and courage to represent Islam truly and boldly.
Looking forward to the Hijup installation at the International Fashion Showcase during London Fashion Week. We would bring you first-hand information on all that goes on in sha Allah!
If you are in London between 19 – 23 February 2016 do swing by West Wing, Somerset House and check out the installation.
Photo Credit: Instagram