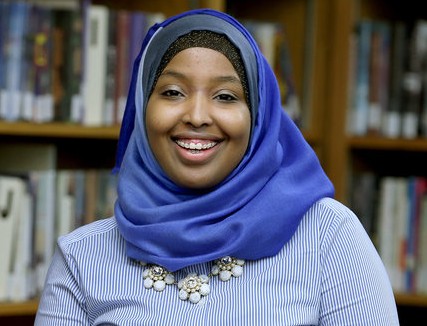 14 Apr

MSG WOMAN OF THE WEEK

Munira Khalif is our WOMAN OF THE WEEK! This young woman has proven that in a world where it seems the odds are against you, you can still shine. In a society where observing the hijab is considered a limitation and often times offensive, Munira Khalif in her own little way, with her life as an example, is a source of inspiration to women out there who in one way or the other have been bullied into believing their choices in life are limited.

18 year old Khalif got accepted to all eight Ivy League schools in the USA, is a recipient of the United Nations Youth Courage Award and Founder of a non-profit organisation dedicated to improving access to education in East Africa.
Munira is said to be "way too modest to brag about this rare feat". What is striking about her is her humilty and sense of humour (startribune.com).
This is indeed a rare feat and with all the negativity going on, we applaud a strong muslim woman turning the tables.
"You are not accepted because of a score, you are accepted because of the person you are" – Munira Khalif. If this does not inspire you to embrace yourself, we hope you find something that will.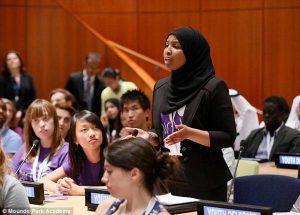 We must also add that she sure does have style. Her style defintely gets a nod!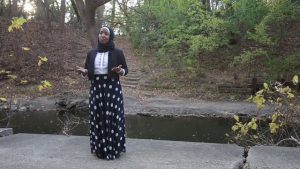 Photo credit: Google