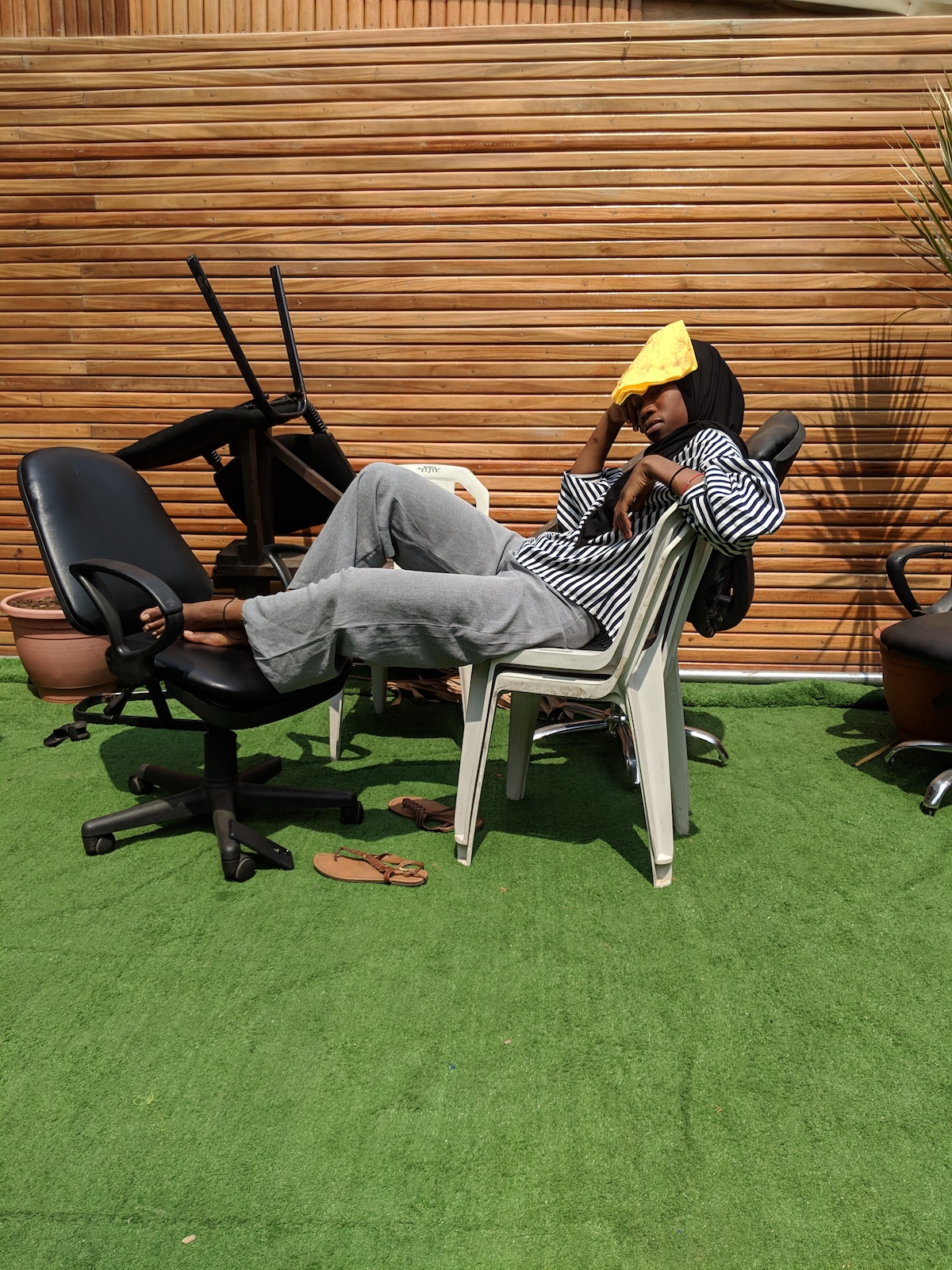 11 Apr

Covered Style With Jalalah Adesina

Salam ladies! Thanks for stopping by for a glimpse into the world of Muslim women striving to stay covered with a dose of style. It's important to note that these features are not Islamic guidelines but simply stories of women striving to adopt them personally. For proper guidelines, please use sound resources such as the Quran and Hadiths. A quick Google search can do the job but please seek knowledge from sound and reputable sources.

This week we are journeying with a fun-loving, cool "kekere". Kekere means small and I call her that because of her smart and petite form. Jalalah Adesina is a Producer at HalTV Africa and an all-round creative. Judging from this feature, she's also definitely an easy-dresser and black lover.

Hop in and let's take a quick ride with Jalalah.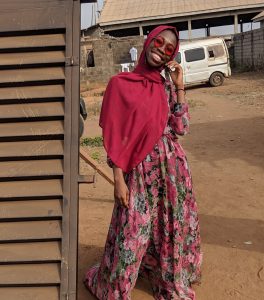 DESCRIBE YOUR IDEAL STYLE
My ideal style, as much as I want to be covered, I still don't want to appear regular. I like comfort very much too, soo stylish-comfort you can call it. I can rock all those baggy shirts and jeans you don't know what to do with and look like a bag of money.
HOW DO YOU CHOOSE OUTFITS FOR THE DAY?
Comfort is key my people, covered and free. Bike-flying abilities as I don't have a car.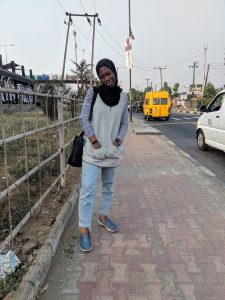 WHICH CLOTHING ITEMS GIVE YOU THE BEST COVERAGE?
Palazzo Pants , kimonos and baggy shirts.
HOW DO YOU STYLE SEPARATE ITEMS TO ACHIEVE A COVERED LOOK?
Black top, Baggy Dungarees, Jacket, Sneakers/Slippers/Sandal, I flip my Hijab/Turban.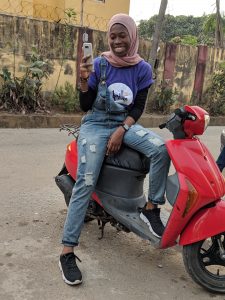 MOST FUNCTIONAL WARDROBE ITEMS
Black Veil, Black Top….Black Palazzo , black STUFF.
COVER-UP STRUGGLES
I just want to wear a pair of shorts and tank top sometimes, but ain't nobody gonna accept my Salah in that!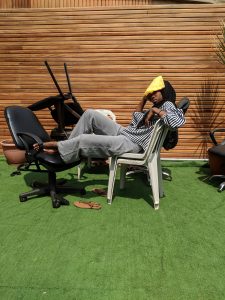 STYLE TIP THAT HAS WORKED FOR YOU OVER THE YEARS
Store every black item you find.
WHO WOULD YOU LIKE TO SEE FEATURED ON COVEREDSTYLE?
Nimah Andre.
_
Thank you for reading Jalalah's feature. A lesson from this is how her dedication to salat (the five obligatory prayers) keeps her restrained and firm on covering up.
As a Muslim woman striving to adopt Islamic teachings, start with sincerity of intention and a firm resolve to act. See you next time!