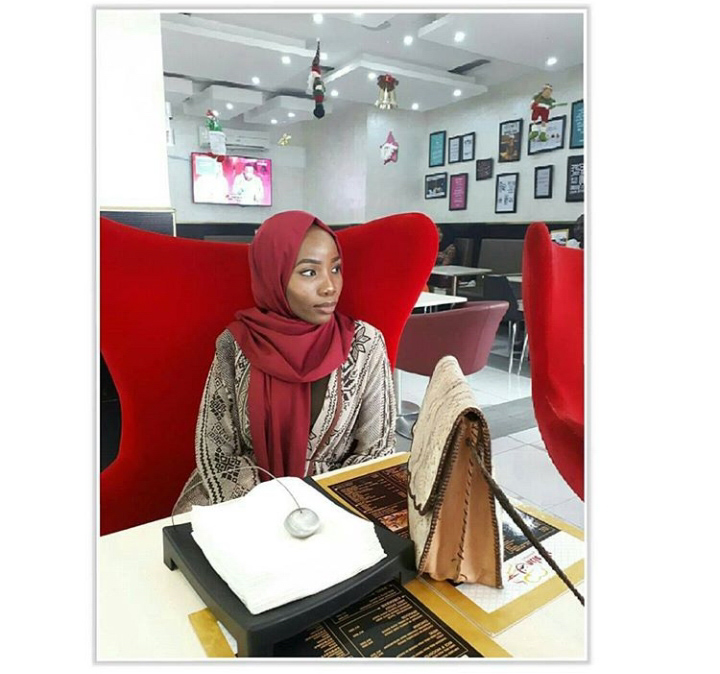 02 Mar

Covered Style With Hameedah Salaudeen

It's a beautiful Saturday, let's sip on some Iced-Tea as we go on our usual style journey. Today Hameedah Salaudeen shares her style as a modest fashion enthusiast and a yummy-mummy to-be with us.

Hameedah A.K.A Meedah is a Muslimah, Modest Lifestyle Blogger and an all-round sweetheart to the MSG family. Visit her blog and get to know more about her HERE.

If you're young, Muslim and looking to stay covered you'll love her personal tips on mixing and matching.

Let's get to know Meedah's style.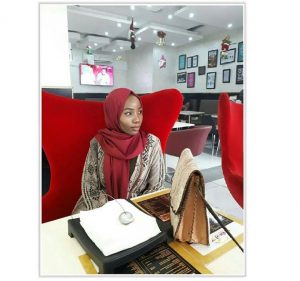 Describe your ideal style: From skirts to palazzo pants and shirt dresses, my ideal style is a loose fitting and comfortable ensemble. I like to think of my style as simple and stylish.
How do you choose outfits for the day? Most times I pick my outfits depending on the occasion and my mood. I wouldn't want to look out of place if I'll be stepping out of my house, so I pick outfits that suit the occasion but also tick the most important boxes for me. Modest, comfortable and stylish.
Because I live in a place like Lagos where moving about could be a total chore, I make sure I wear something that suits my mode of transport. I wouldn't be caught in heels while taking public transport.
Another factor for me is the weather. Knowing that I have to cover properly, I mostly go for breathable and soft fabrics because they're easy to layer without making me feel heavy, they are also friendly for however the weather decides to deal.
Which clothing items give you the best coverage? Abayahs and boubous gives me the best coverage without having to try too hard. Although I wear them on my lazy days when I don't want to bother about having more than one piece of clothing on. I however try to spice things up with accessories. Some of my favorites are brooches, belts, simple neck chain and sunglasses. Even details on my bags and shoes matter on days like this.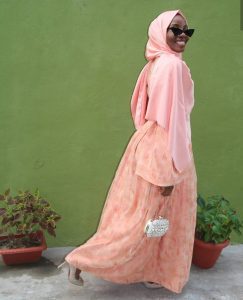 How do you style separate items to achieve a covered look? For my prints, I like to have them paired with plains so I don't look like a circus clown and sometimes when I do feel like it, I pair them with stripes or matching prints that looks easy on the eye. I achieve this by paying more attention to the colors I have on.
On days when I do palazzo pants I pair with a long sleeve body top for full coverage and go over it with a kimono, shirt-dress or an oversized jacket. Instances where my outer dress isn't in any way transparent, I don't bother with a long sleeve inner top but I make sure my outer sleeves are long and mostly ablution friendly.
For my skirts, I go over them with an oversized shirt that I accessorize with a belt to define my body, a shirt-dress and sometimes a long sleeve body top as base and a sleeveless jacket over it.
For my sleeveless dresses, I either go over them with a jacket or wear a long sleeve body top underneath depending on how good, comfortable and well put together it looks.
When I do shirt-dresses, I wear a pair jeans or loose fit pants underneath and sometimes, I wear a bodycon dress as base and leave my shirt buttons open. This I do with or without a belt. I pair with sneakers to look sporty, pointy shoes to look put together and slippers or mules for a casual feel.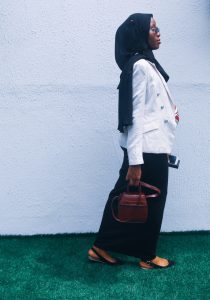 Most functional wardrobe items.
Bodytops in black, nude and white.
Hijab in black and nude.
A black dress; sleeveless or long sleeved.
A kimono or jacket in black, nude or grey.
A black palazzo pant.
Cover-up struggles: Being that I'm a petite young lady, everything seems to look just right on me or it could just be that I know what looks good on me. 🤣🤣🤣 I've really never had struggles in terms of fitting.
The recent struggle which isn't much of big deal because I have alternative is affordability. A lot of modest outfits are on the high side but like I said, there are cheaper alternatives. Sometimes I just have to pass on an outfiit I really like because it's too expensive. Alternatively, I get similar fabrics and have my tailor make me the exact same thing.
Style tip that has worked for you over the years: My most cherished tip is " put a belt on it". It doesn't fit? Looks too big? Too simple? Just put belt on it. This has worked for me over the years like magic. The tea however is knowing the right belt to use.
Another is keep neutrals. They never look like they've been worn too much if worn right. A capsule wardrobe never stops being stylish because it's a fusion of neutrals.
Who would you like to see featured here on CoveredStyle? I'd love to see Ameena Abdul , CEO mode_rne . Her style is effortlessly modest.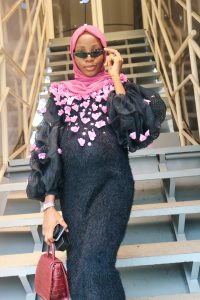 As a covered yummy mummy to-be how has your style evolved? Not much has changed as I didn't add much to my body but my bump has made me look into the men section for shirts. It feels really uncomfortable wearing body tops because I feel itchy a lot, so I wear my husbands big shirts.
Palazzo pants and skirts also look a bit weird now that I have no waist, so I go for oversized shirts, tunics and umbrella tops that cover the ugly looking areas and still look stylish. The hack is to leave it flowing or define the bump by putting a belt under the burst (Never over the bump) My favorite so far has been letting my tops just float.
I also discovered that fabrics with volumes like fur makes me look more put together without showing much of my bump as well as being easy on my skin.
_
Thanks for sharing your style with us yummy mama. May Allah protect you and yours.