"I try my best in everything I do, anyone who is motivated can work wonders." – Saheela Ibrahim
Our Muslimah Style Guide Woman of the Week is the young and admirable, Miss Saheela Ibrahim. In 2015, Saheela was listed as one of the world's 50 smartest teenagers. Lets explain that, of millions of brilliant teenagers in the entire world, she was amongst the top 50! She got accepted into over 10 top ranking schools at the age of 15 and eventually chose Harvard at age 16. 
Saheela, our woman of the week, despite being young and obviously a genius, doesn't let the attention overwhelm her. She says she's not special and points out that if you are passionate about what you do and sincerely try your best, it will work out well. Humility? Check.
As a teenager in America who is exposed to major peer pressure, Saheela proudly identifies with Islam by using a veil (Hijab) and this hasn't stopped her from being awesome. In President Barack Obama's words, "People like this inspire our future".  He was directly referring to Saheela, watch the video here.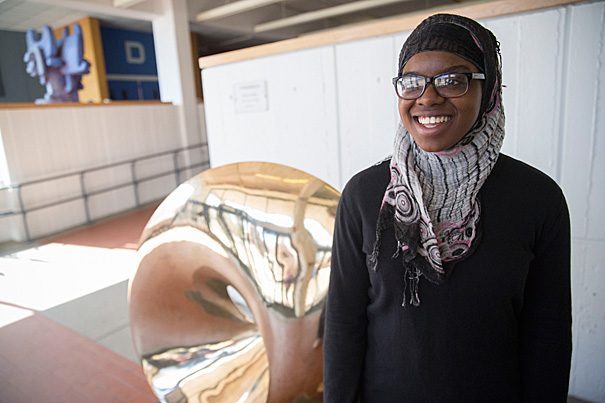 With Islamophobia being the order of the day and Muslims shying away from identifying with the faith, This young lady who graduated from Harvard in 2015 at 20years old, shows us that when we focus on being the very best in ANYTHING we do, the stereotypes fade away. From our research, most comments about this young lady on various online platforms have been positive and encouraging. These comments we believe are from people of different faiths. No-one called her a terrorist or an oppressed Muslim woman who doesn't know her rights.
Would multi-billion dollar companies reject Saheela because she's a Muslim and identifies with her faith? We strongly doubt so. We also doubt future employers would ask her to yank off her hijab because it's a threat to the organization. Her faith doesn't stop her from being the intelligent confident woman she is and we believe it should be the same for all Muslimahs.
Asides being a stellar student, she was  a member of the Harvard Islamic Society, The Science Club for girls, that offers after school mentoring and Dreamporte, which uses 3D technology to teach Geography and World Culture to foster children. This shows she didn't neglect her faith and societal obligations. She also speaks Arabic, Yoruba, Spanish and Latin alongside English. Saheela sure is a well-rounded lady and a good role-model for young Muslim girls today.
To you reading this, your dreams are valid and identifying with Islam should not be a barrier to excelling in your chosen path. Genuine effort is what build geniuses. People like you and Saheela can begin to change stereotypes and help build the positive image of Muslim women around the world.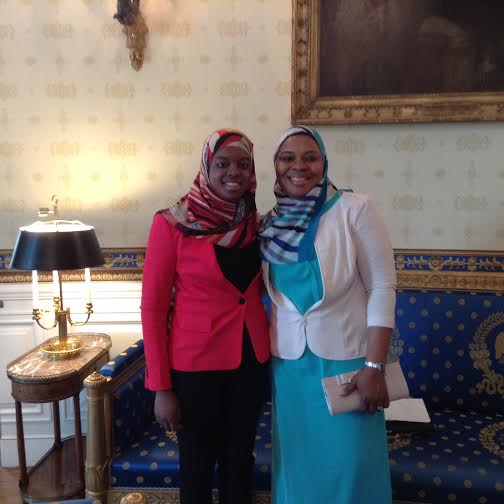 Photo credit: news.harvard.edu
MSG Woman of the Week – Saheela Ibrahim